SOLUTIONS PROVIDED BY US
Ecommerce App Development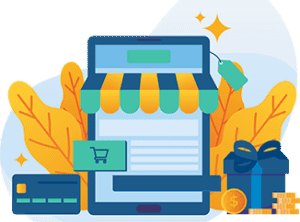 Branded Customer Ordering App and Wesbite
Sell your products online on a dedicated eCommerce platform with a customized theme and features allowing you to generate more buyer engagement and higher ROI.
Native Application providing Clean and Immersive user experience, facilitating seamless checkout.
Easy Sign-up / Social Login

Product Wishlist/Product Detailing

Advanced Search/ Image Search
Loyalty Program/ Discount Codes

Multiple Payment Options
Manage categories & sub-categories alongwith smart insights about user behaviour, product demand and transactional bottlenecks.
Login input with Login ID and Password

Dashboard Management

Manage Users
Manage Product Category/ Subcategory

Manage Promotions, rewards, Points
Manage your field-force/delivery agents by equally delegating them tasks over their Agent Application.
Registration/ Login

Active Subscription Plan

Set-up & Management of Multiple Stores
Managing Catalogues, orders, payments

User Review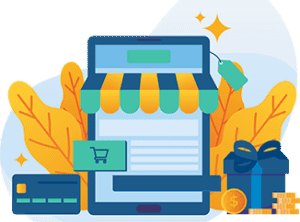 What Are the Benefits of ECommerce App Development?
Increased conversions

Brand Recognition

Brand Promotion
Constant Connections

Competitive Advantage
Making your online business a genuine success is everything, but for all business endeavors, putting profitable business ideas into practice with the tailored Ecommerce Solutions available for exchanging, debating, and promoting new technologies and services in the field of web hosting and eCommerce is a necessity. An e-commerce venture's framework, which should include eCommerce solutions with web-based administration for simple real-time updates, the ability to add, edit, and delete an unlimited number of pages, the ability to automatically capture and retain customer details, and e-commerce solutions with product catalogs that automatically download electronics products, is what makes an e-commerce venture successful.